"In this town if you are religious and think God is the all mighty and all encompassing, you could put Joe Paterno in that realm and Jesus -- who is his son -- would be Jerry (Sandusky) and that is how it seemed in his town. The two most powerful people could do what they wanted and could do no wrong." - Matt Sandusky, adopted son of former Penn State assistant football coach and convicted pedophile Jerry Sandusky.
As sports figures are often relegated to the status of mythic God-like heroes, Matt Sandusky's observation is perhaps one of the most telling in the upcoming documentary Happy Valley (A&E Indie Films).
Read more here....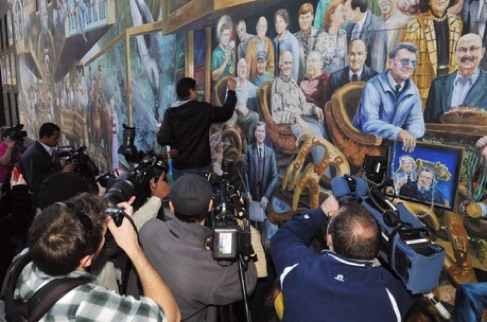 College Coaches and the Three Biggest Lies
You know the old joke about the three biggest lies -- I gave at the office, the check is in the mail, and the third one I can't repeat. It now appears we have new contenders for the list.
Since we are two weeks into the college football post season with a coaching carousel in in full swing, I thought it would be a good time to take a look at some of the oldie but goodie falsehoods that coaches recycle on their way to greener pastures.
Read more here....